Hello? Hello? Is this thing on?
I had every intention of returning to this blog once we got our own house and I could throw myself into decorating it and some fun projects.
BUT. . .
I think I'm just going to merge this with my personal blog.
I just started an
etsy shop
, and I'm doing some sewing for my SIL's company so I don't really have time or motivation to start offering design services anytime soon, which was sort of the end goal with this blog.
I do want to start doing the occasional design post, but I'll just keep them on my personal blog "
Olive the Things
". So feel free to start following me there! Today I'm talking about paint colors for our new house! I'm so excited, but I really want to pick something we can live with for 3-5 years. Come on over and give me your opinion!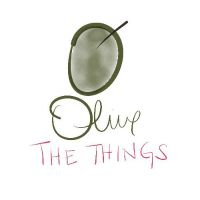 My new blog!